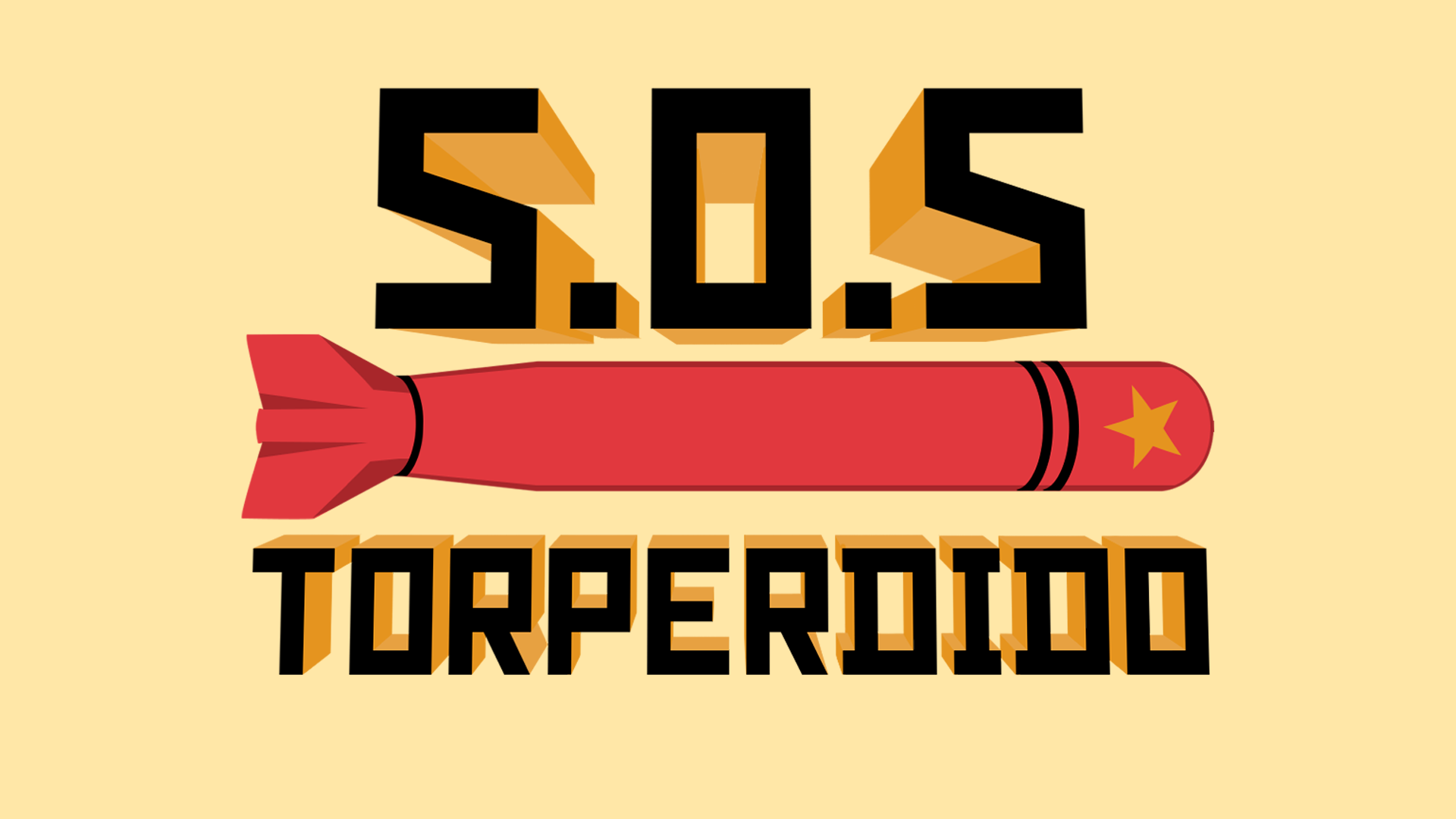 SOS: Torperdido
A downloadable game for Windows
A local, 2-4 players, cooperative game that puts each player in the position of a crew member of the (not so) great USSR's Submarine "U.L Khuzhe". Join forces with your friends and hunt down the deserter before the perils of the sea (and the terrible infrastructure of the submarine) sink you deep down the ocean.
The game takes place in 1984 during the cold war, when a highly technological submarine, the Red July, controlled by a russian mastermind, fled the USSR in search of the "American Dream "in the USA East Coast.
You, lieutenants, driven by a tired and almost REtired admiral Dimiterson, responsible for the least trustworthy russian submarine, are in charge of hunting down the Red July and bringing them back to Mother Russia.
Be aware! You are in for a laugh... and some vodka too!
NOTE: The multiplayer only works with one keyboard player. From the 2nd to the 4th player, a analog controller must be used in order to function correctly.
NOTE 2: During this hard time of self-isolation, we recommend https://parsecgaming.com/ in order to connect with your friends remotely and simulate a local multiplayer.
Um jogo local de 2 a 4 jogadores, cooperativo, que coloca cada jogador na posição de um membro da tripulação do (não tão) grandioso submarino soviético "U.L Khuzhe". Junte-se aos seus amigos e vá atrás dos desertores antes que os perigos do fundo do mar (e a terrível infraestrutura do submarino) façam tudo ir por água abaixo.
O jogo se passa em 1984 durante a guerra fria, quando um submarino altamente tecnológico, o Julho Vermelho, controlado por uma mente brilhante, foge da União Soviética em busca do prometido "Sonho Americano" na Costa Leste dos EUA.
Vocês, tenentes, guiados pelo cansado e quase aposentado almirante Dimiterson, responsável pelo submarino russo menos confiável, são encarregados de caçar o Julho Vermelho e trazer sua tripulação de volta para a Terra Mãe.
Esteja avisado! Você corre perigo de morrer... de rir! Não esqueça da vodca!
NOTA: O multiplayer só funciona com 1 jogador utilizando o teclado do computador. Para que funcione corretamente, os outros jogadores deverão utilizar um controle analógico.
NOTA 2: Durante esse período difícil de isolamento social, recomendamos https://parsecgaming.com/ para que seja possível a conexão entre amigos e a simulação de um multiplayer local à distância.
Purchase
In order to download this game you must purchase it at or above the minimum price of $1 USD. You will get access to the following files:
SOS_Torperdido.rar
282 MB